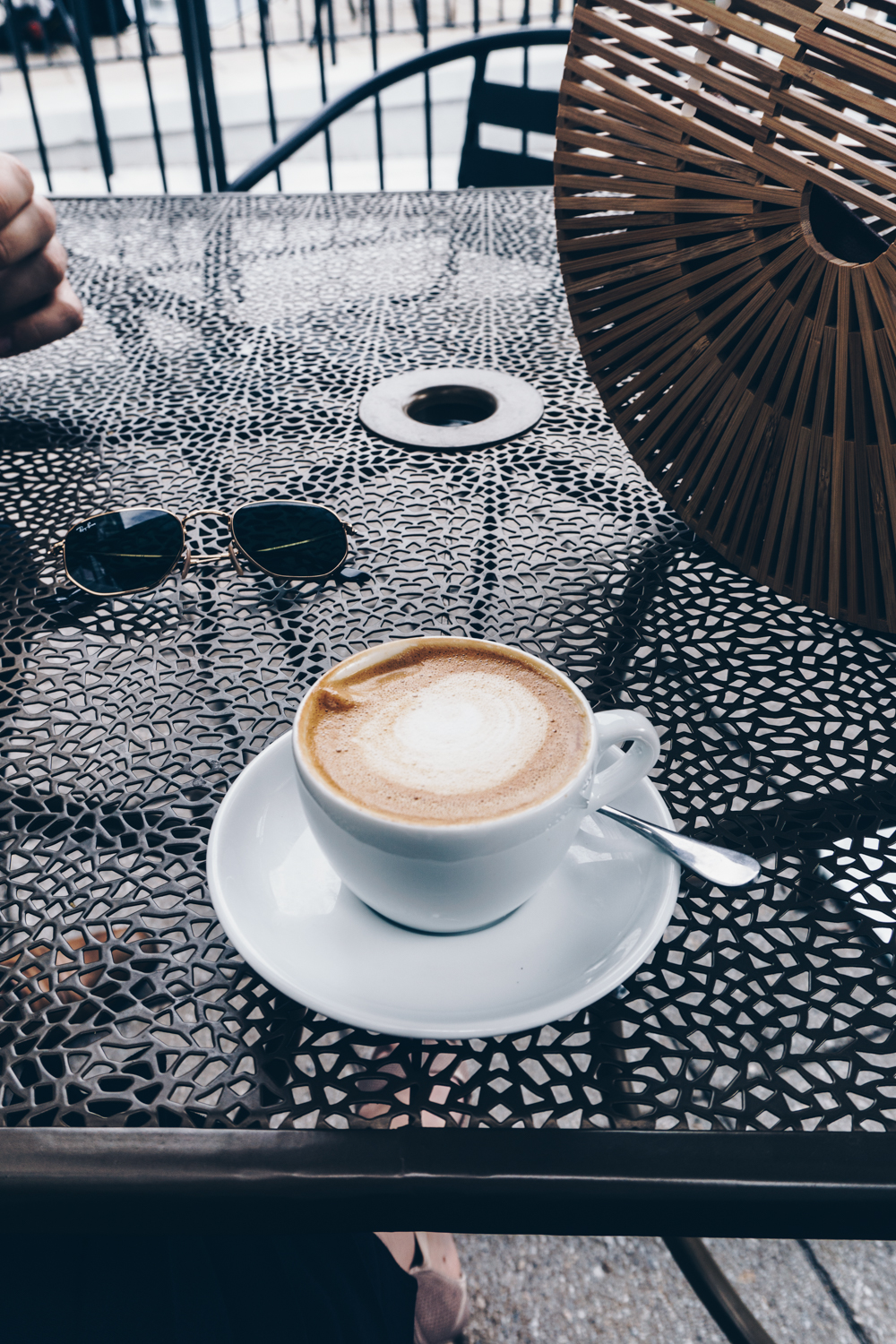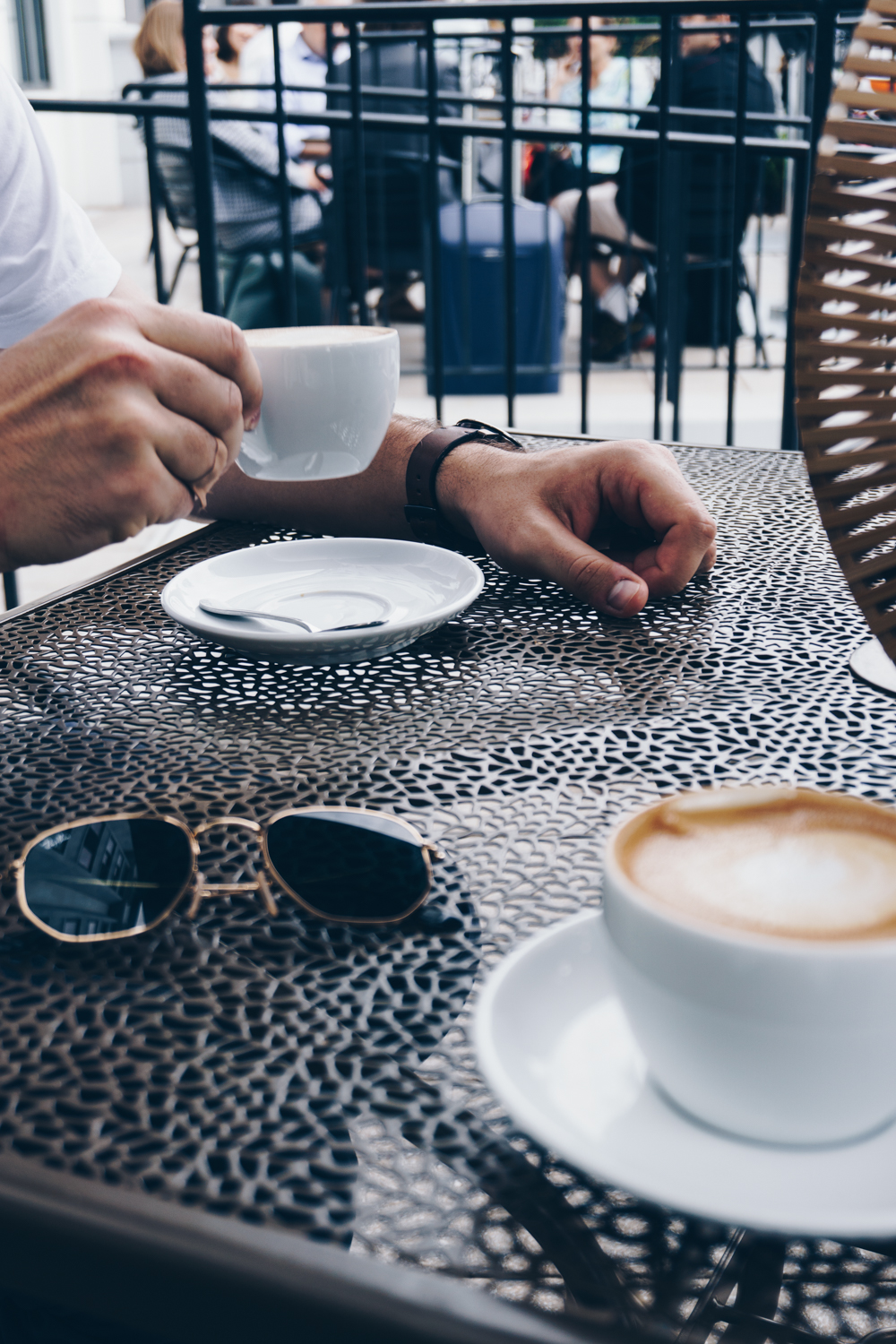 If you're on the hunt for the perfect spot for a D.C. patio coffee date and happen to be near Dupont Circle, be sure to check out Lil'B Coffee & Eatery.
This little café this reminded me of one Sven and I visited while we were in Copenhagen. It's set on a broad street lined with clean, mostly white buildings. Little black bistro tables are scattered around the fence-enclosed patio, and there are a few plants growing near by. To me, there is something calming about such an uncomplicated aesthetic. It's like a breath of fresh air for your eyes.
Our taste buds liked the coffee too! Sven and I are both (mostly) lactose free, so we opted for cappuccino made with almond milk – sehr gut!
---