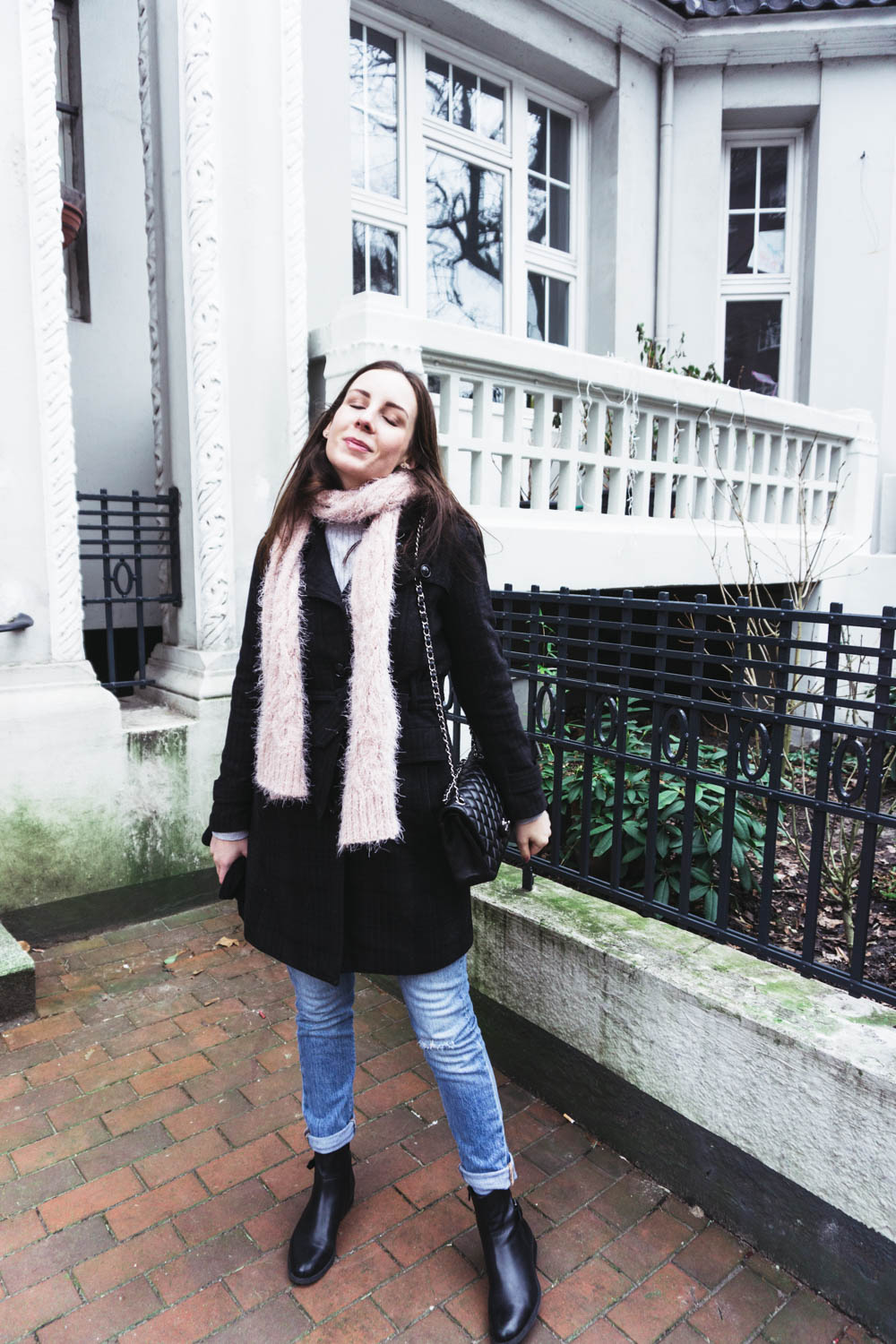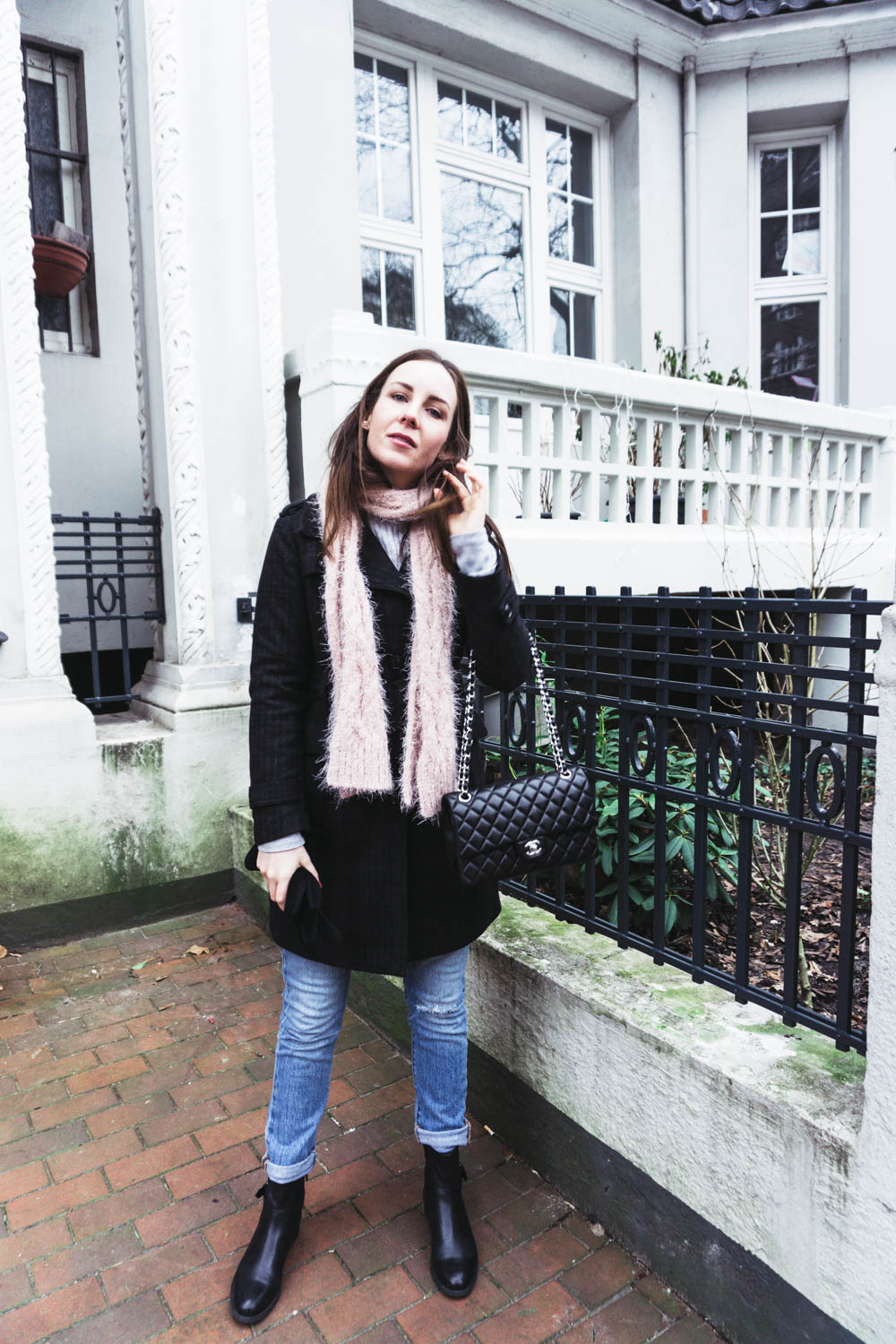 ---
We have "bundle-up" weather here in Hamburg.
While the temperatures aren't painfully cold, it's the wind that you have to look out for. It can be really mean when it rolls off the harbor. So I'm slowing learning that layers are the key to survival. I even wear a pair of knitted tights under my Levis!
The day after we arrived home from Greece, my massive shipment (with the rest of my wardrobe) arrived at Sven's parents' house. It's so much fun to "rediscover" my clothes again! I've been living out of a suitcase since November which meant limited options. I haven't unpacked everything yet, but every few days I go dig around in my boxes in the cellar and find something different to wear. It's like shopping at home and everything is in my size!
As a blogger, it's easy to feel compelled to spend money on new items to feature.
But clothing doesn't have to be new to be excellent.
I'm wearing some of my favorite old Levis, a cozy wool coat I bought years ago, and a fuzzy pink scarf I got last year.
I would like to recommend these leather boots from Vagabond Shoemaker – I bought them right before we went to Greece and they are the best leather boots I've ever owned! They are comfy for walking hours in, sturdy, and mold to your feet perfectly. They are the absolute perfect every-day boot.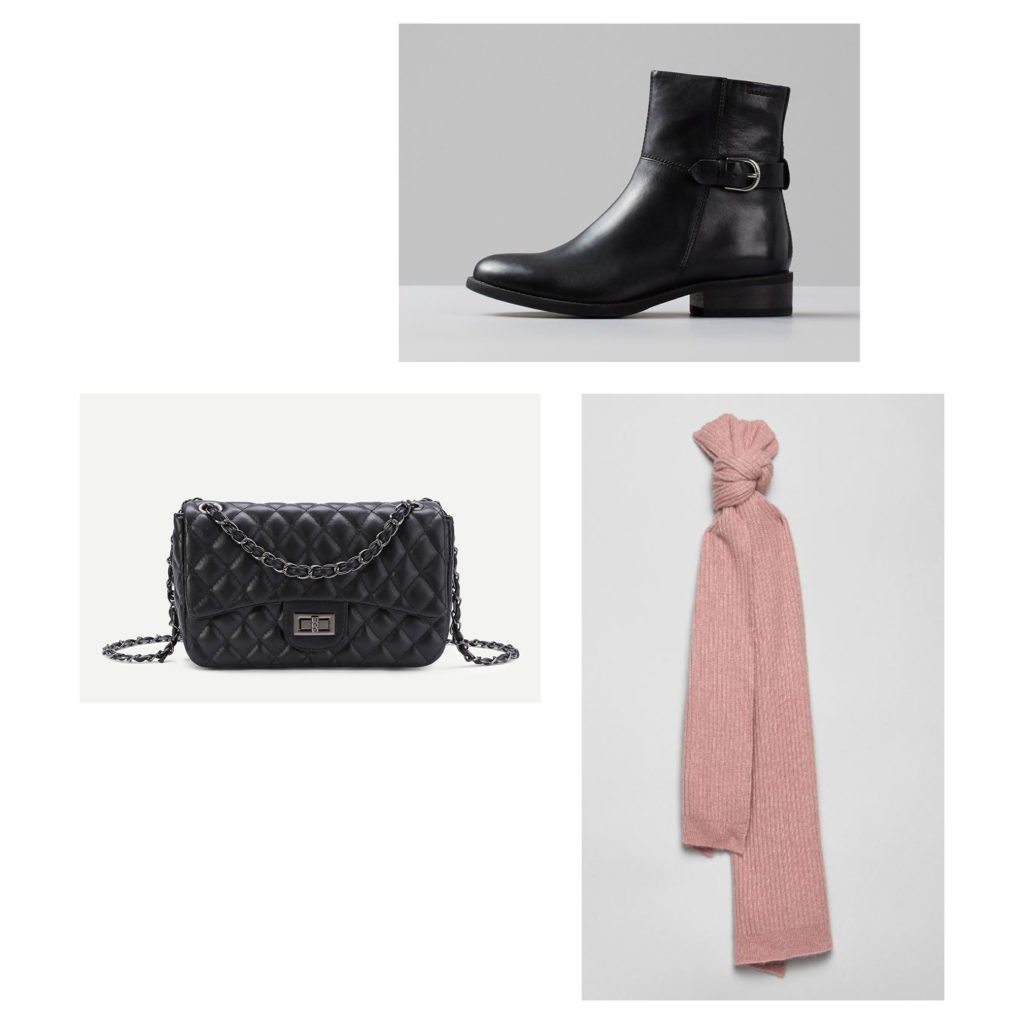 ---