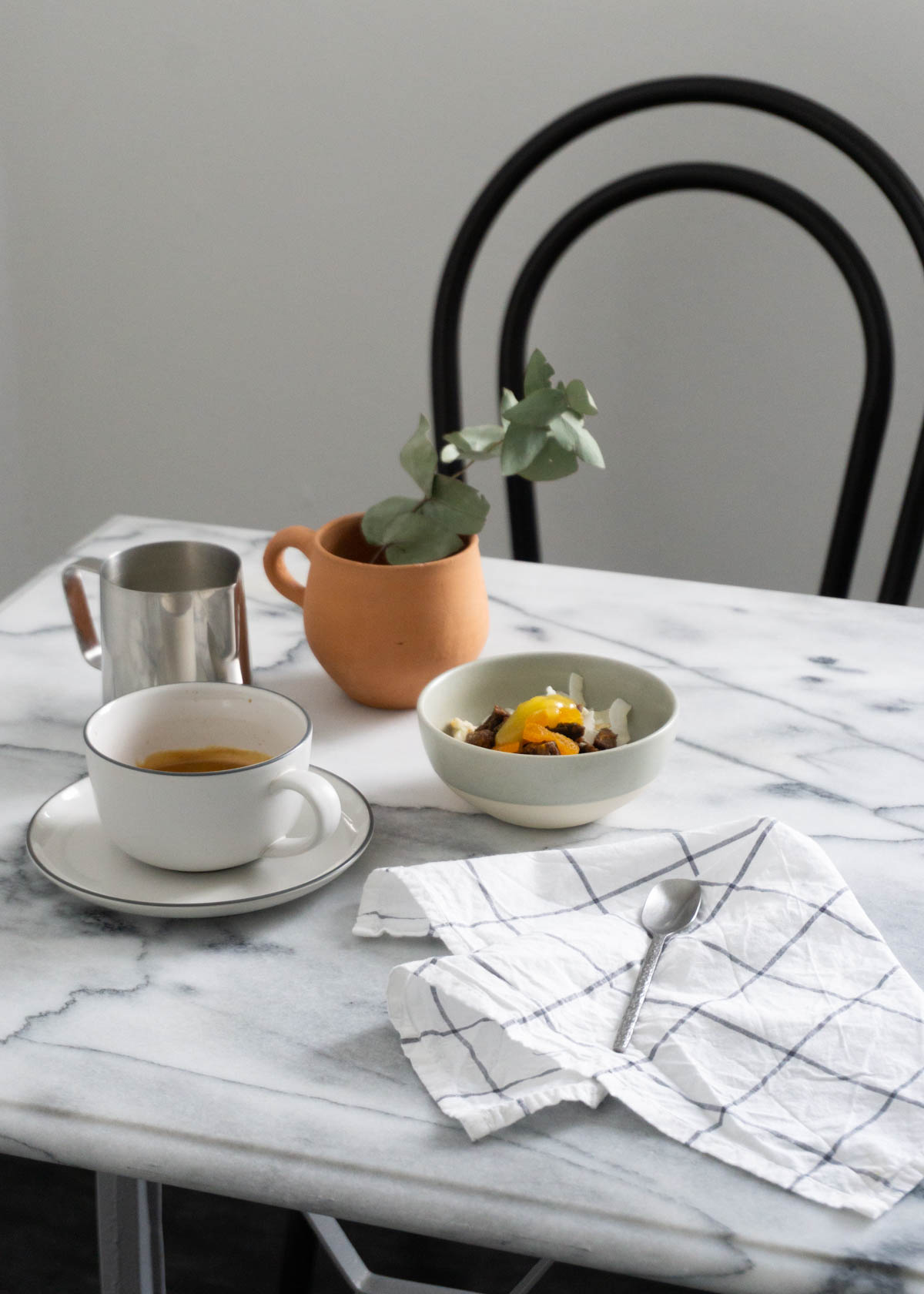 ---
A beautiful table setting is all about the little details. I find that the table quickly becomes welcoming and homey when items are thoughtfully mixed and matched. The elements that we have in our home didn't come to us all at once – they are pieces that we've selectively collected over time with care. When all these little pieces come together on the table, a diverse but harmonious mix builds a setting with warmth and character. And usually, imbedded in each piece is a story about how it came to be a part of our home.
Sven and I were so lucky to find this little marble café table at my favorite neighborhood charity shop. Can you believe I brought it home for only 30 Euro?! I like to imagine that it had some type of fantastic life at a lively sidewalk café before moving into our flat. The little terracotta cup is one Sven and I collected while we were traveling in Morocco. I searched high and low for a few rustic and unique pieces while we were in Marrakech. When I saw this piece, I knew it was the one I was after. I love the juxtaposition of the somewhat crudely made cup with the luxe feeling from the marble. The hammered silver spoon is also an item Sven and I picked up during our travels. It's part of a little collection of small servingware that we found in Saumur France. I like the small size, interesting shape and textural detail. Sven brought me home the little sage breakfast bowl from my favorite interior shop in Belgium, and the napkin is from a set my mom gave me during my last visit to the US.
The lighting in our kitchen was so good the other morning, I had to pause before breakfast to snap a few photos. Breakfast this day was a simple bowl of oats with coconut flakes, dried fruit, honey, and oak milk – and of course my beloved oat milk cappuccino.
---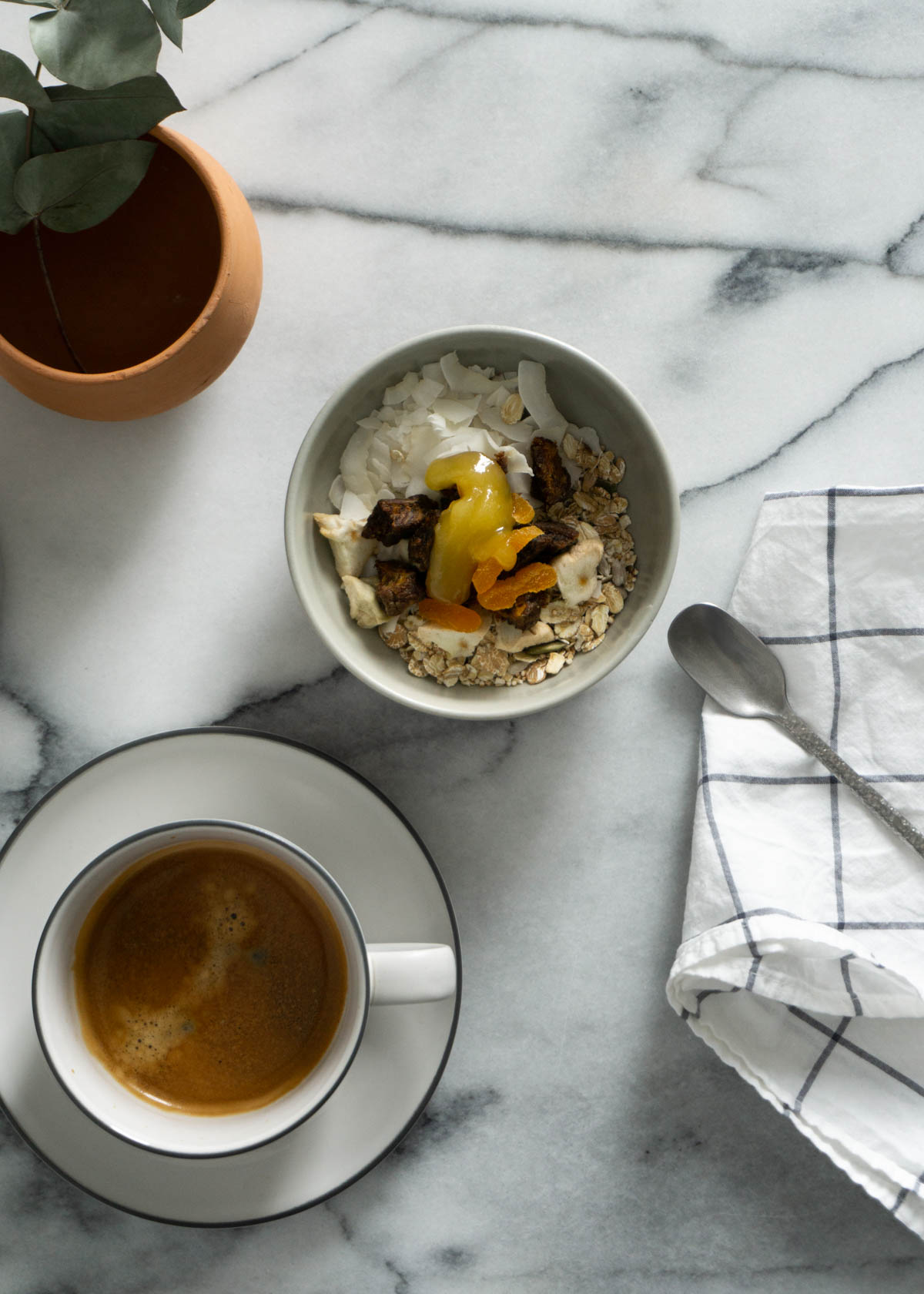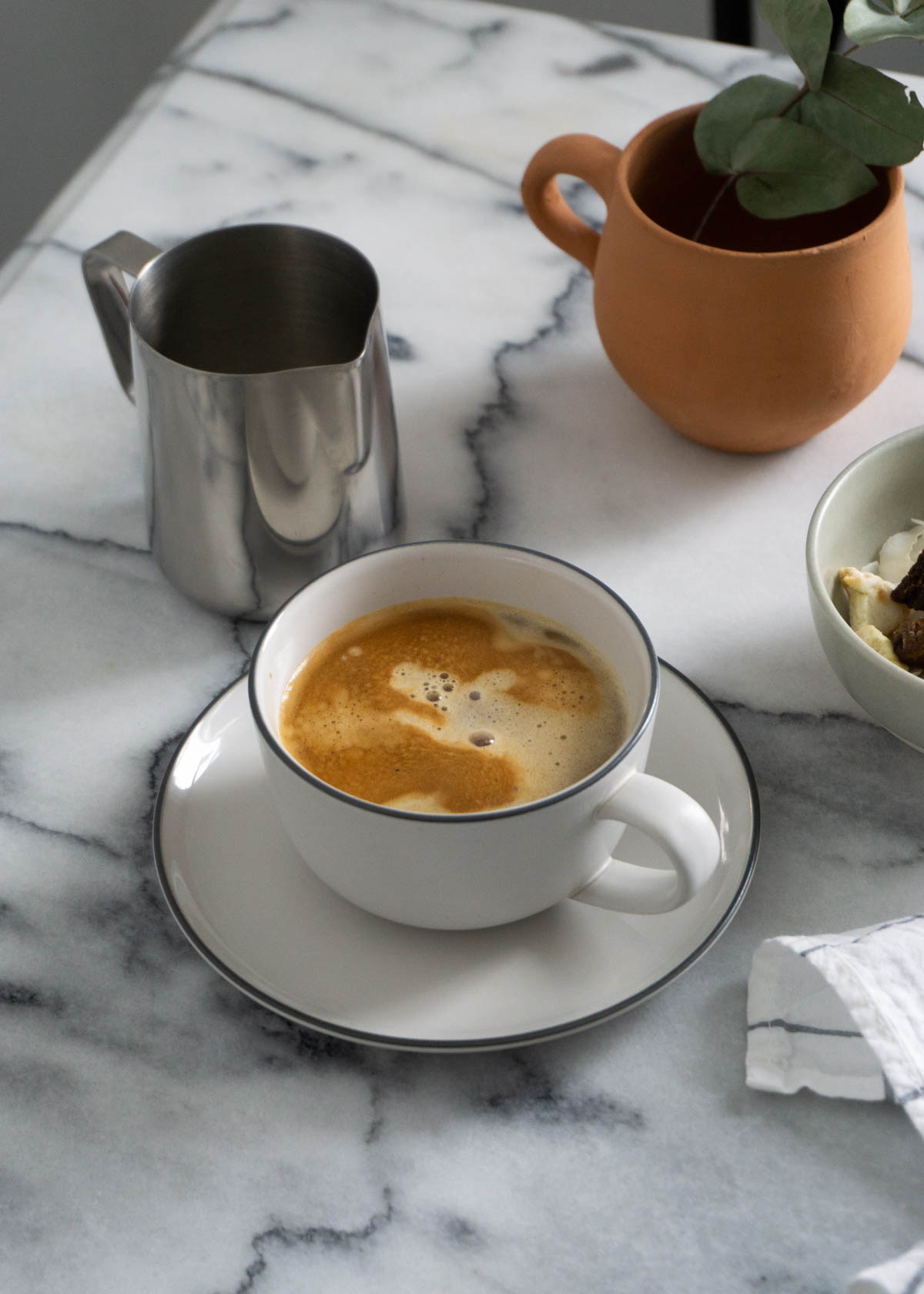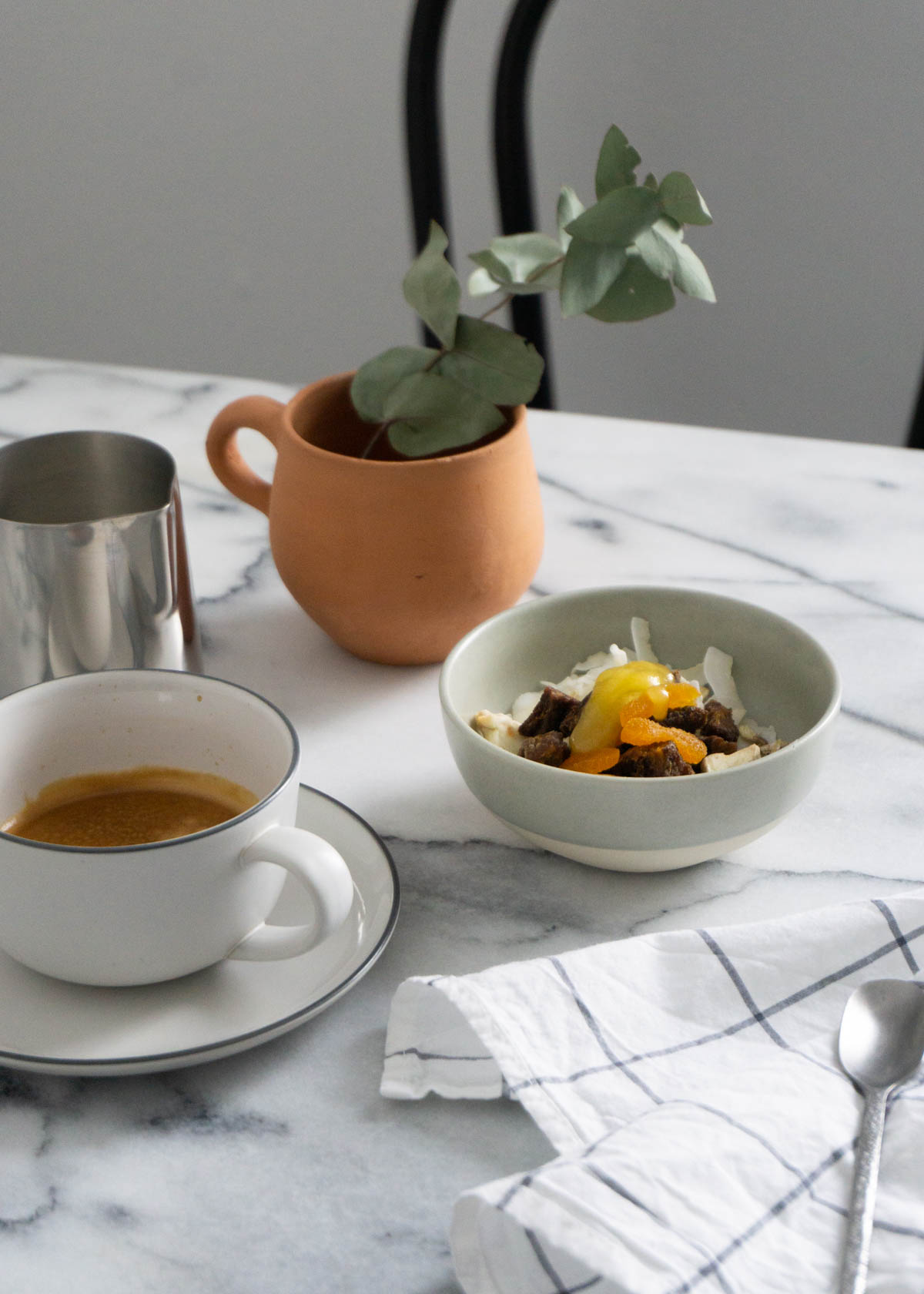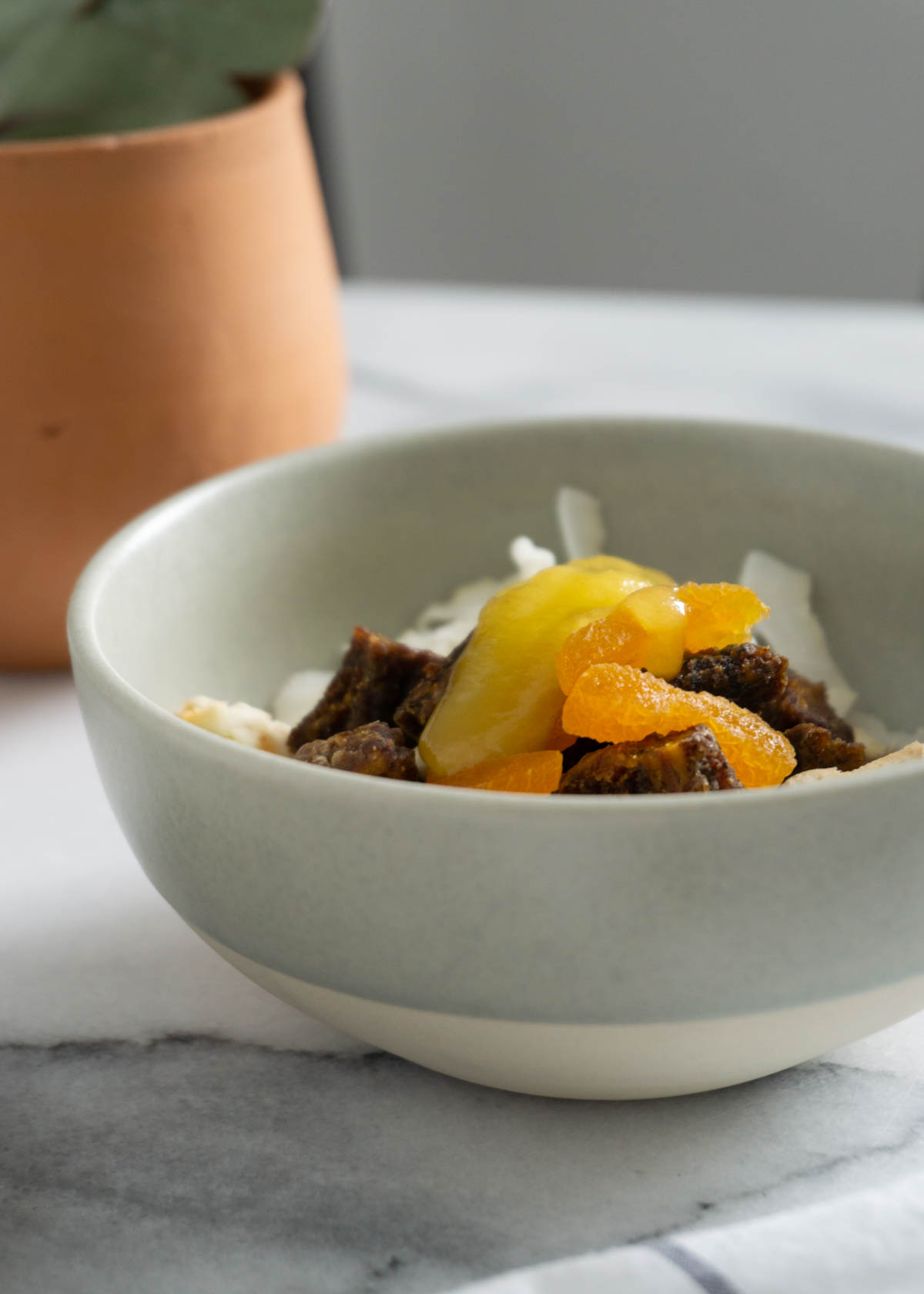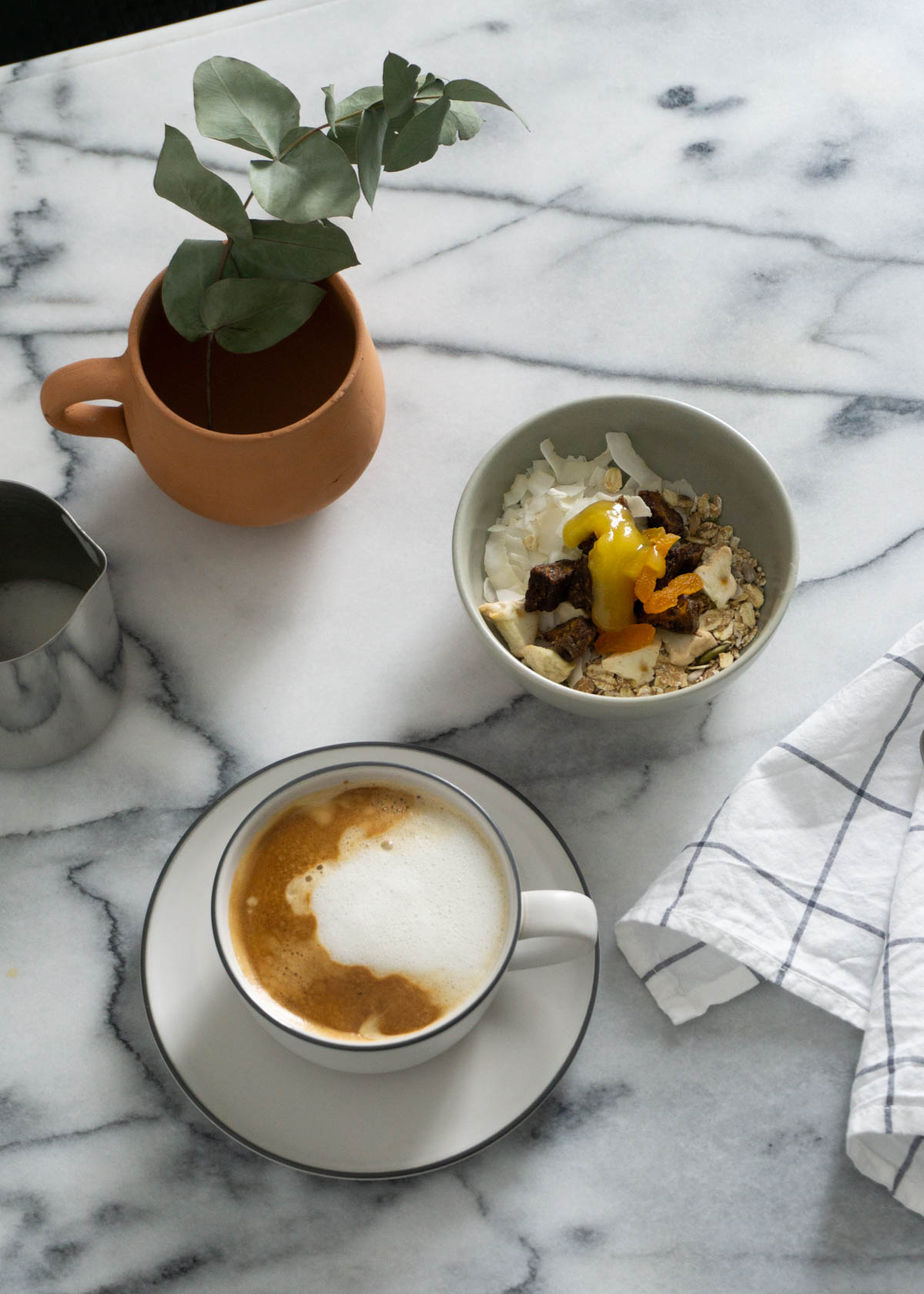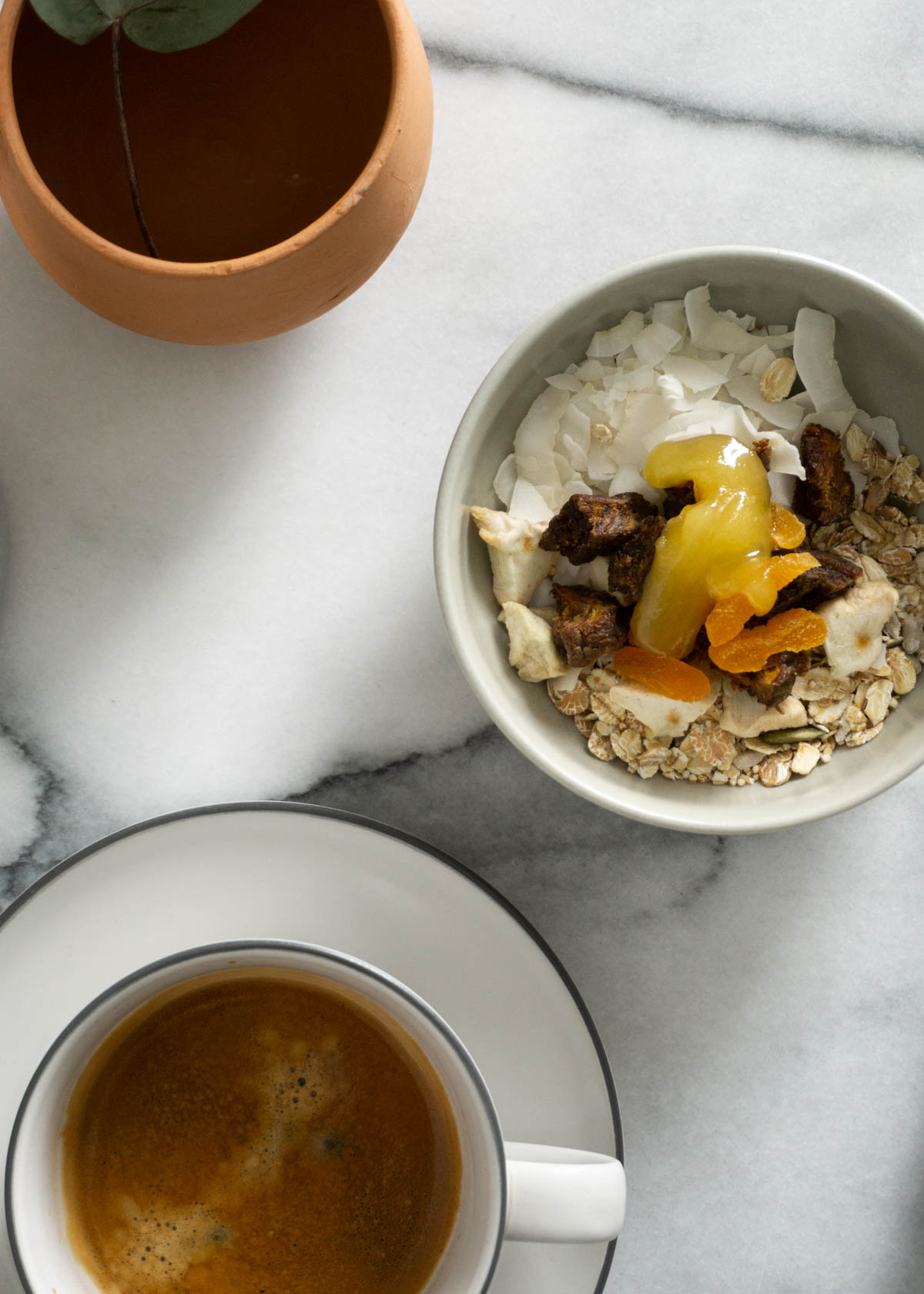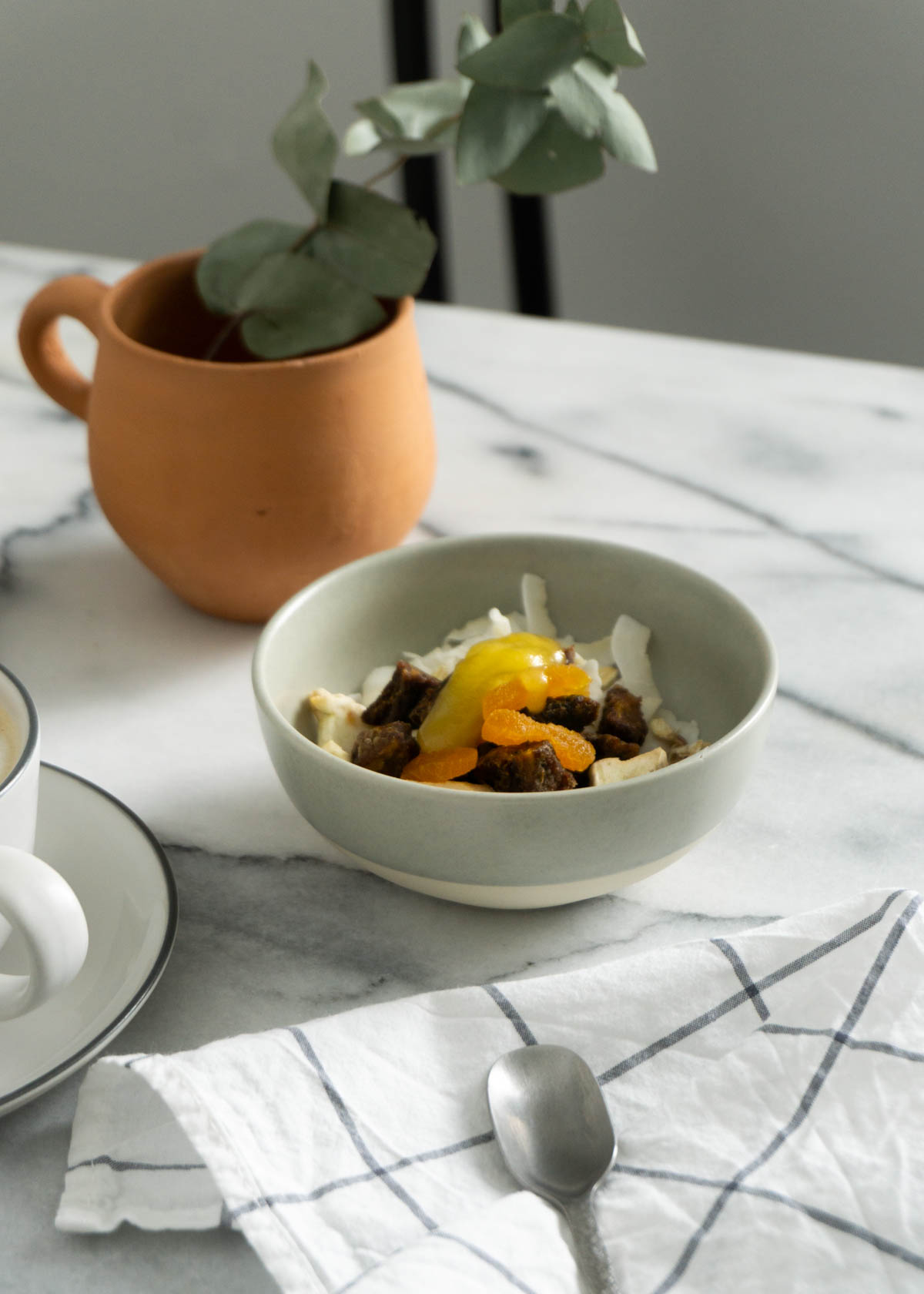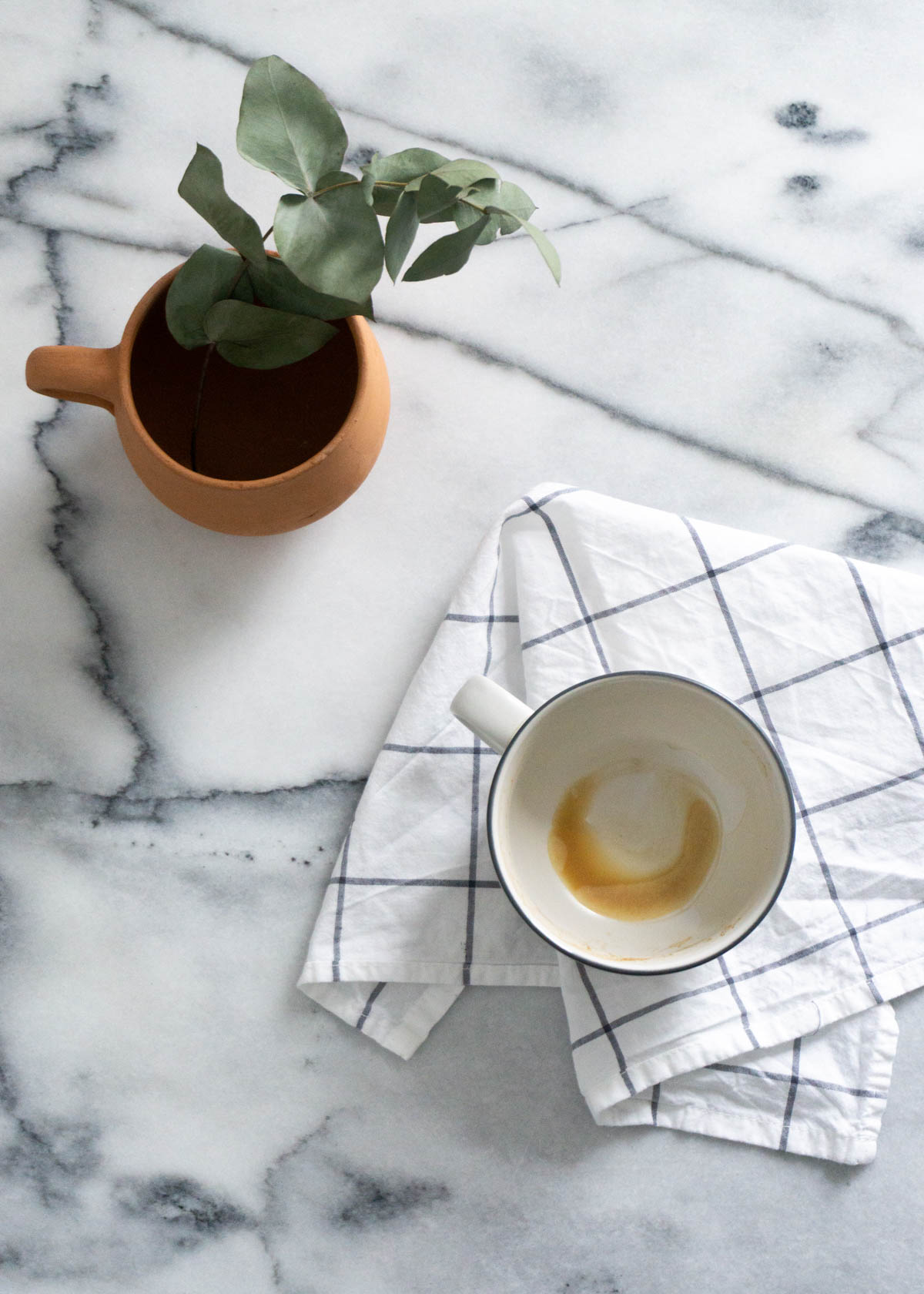 ---